Comprehensive Dental Care | Amy Schoening, DDS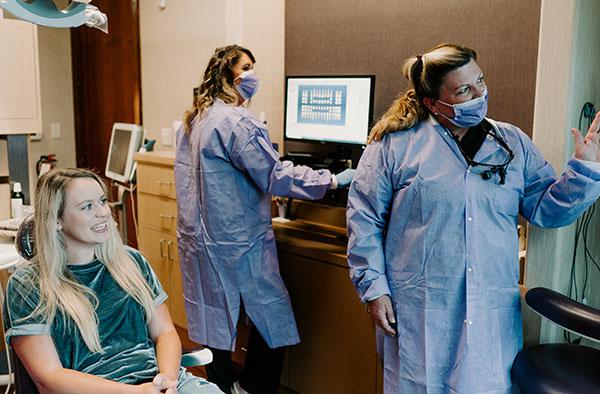 Amy Schoening, DDS offers comprehensive Dental Services in Mansfield, TX to meet the dental needs of our patients of all ages and dental conditions. Our services include Cosmetic Dentistry, General Dentistry,  Dental Implants, Invisalign®, Crowns, and more.
Dr. Amy Schoening delivers exceptional care in maintaining your oral health and the natural beauty of your smile.  Our conveniently located Dental Office in Mansfield is equipped with the safest and advanced dental technology for all levels of dental treatments. Below are the list of Dental Services and procedures we provide for our patients.
Comprehensive Exams
Periodontal Gum Therapy
Dental Crowns
Cosmetic Dentistry
Dental Implants
Come visit Amy Schoening, DDS...We'll give you a reason to smile!